Hello! I hope you had a great Thanksgiving and were able to enjoy spending time with family and friends.
We escaped to the mountains of Asheville for a few days and got to experience a light snow on Thanksgiving.
I wanted to let you know of a few Black Friday deals going on.
Kiwi Crate
Our favorite is Kiwi Crate (we even brought one with us!). Kiwi Crate is an awesome craft and activity crate filled with everything you need to start creating and even a little more.
Get 60% off your first month of any Kiwi Crate subscription with the code MERRYSUB.
Save 40% off on Holiday Crates and Single Crates too! Use the code MERRYSUB.
Want to know more about Kiwi Crate? Here's our review. I was skeptical at first, but with each month I'm loving it more and more.
Little Passports
We've gotten two packages from Little Passports so far. The kids love it and, honestly, it's growing on me slowly. Next month we'll have our first Little Passports review.
Little Passports recently started a new line, Early Explorers, geared to the 3 – 5 crowd. Little Passports has a World & USA edition where you get to "travel" with two kids, Sam and Sofia, as they visit countries around the world or different states in the US.
Right now, Little Passports is having a Black Friday deal for 50% off monthly plans with the code BLACK50.
Tiny Prints
Still hoping to get Christmas cards out this year? Me too. We're actually taking our family pictures today.

Tiny Prints is offering 30% +10% off holiday cards for their Black Friday sale until Sunday, November 30 with the code BLACKFRIDAY.
And if you're looking  for gift ideas for the kids and families in your life, check out our Montessori Christmas Gift Guide. You'll find guides for babies, toddlers, preschoolers, as well as gift ideas for homeschool families.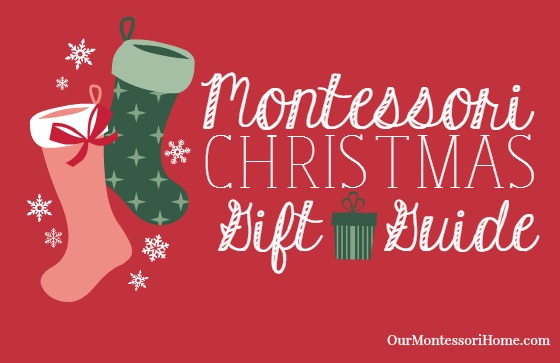 Have a happy and safe Thanksgiving weekend! The rest of ours will, hopefully, be filled with exploring downtown Asheville, taking pictures, and football.
This post contains affiliate links, which means if you make a purchase through the link Our Montessori Home will receive a small commission. You'll be helping support our site and its future endeavors and our homeschooling journey. We appreciate you!
{ 0 comments }