We're still in semi-vacation mode. Grandpa's still visiting and we've been having lazy days of summer. But it's been filled with lots of fun too!
We had a cool morning (and by cool I mean mid-80's) last week and went outside for a little baseball.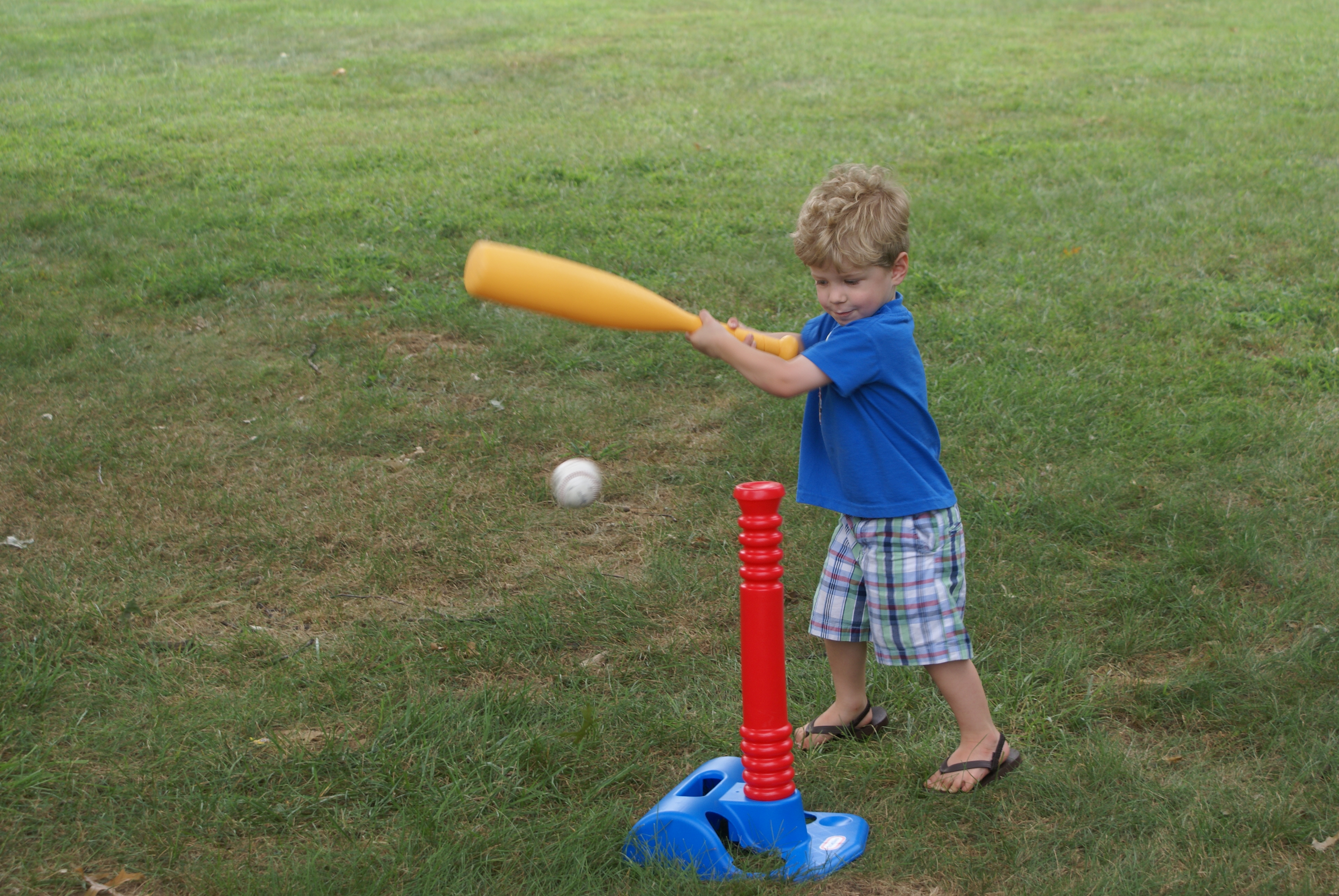 Otto playing in his new treasure basket: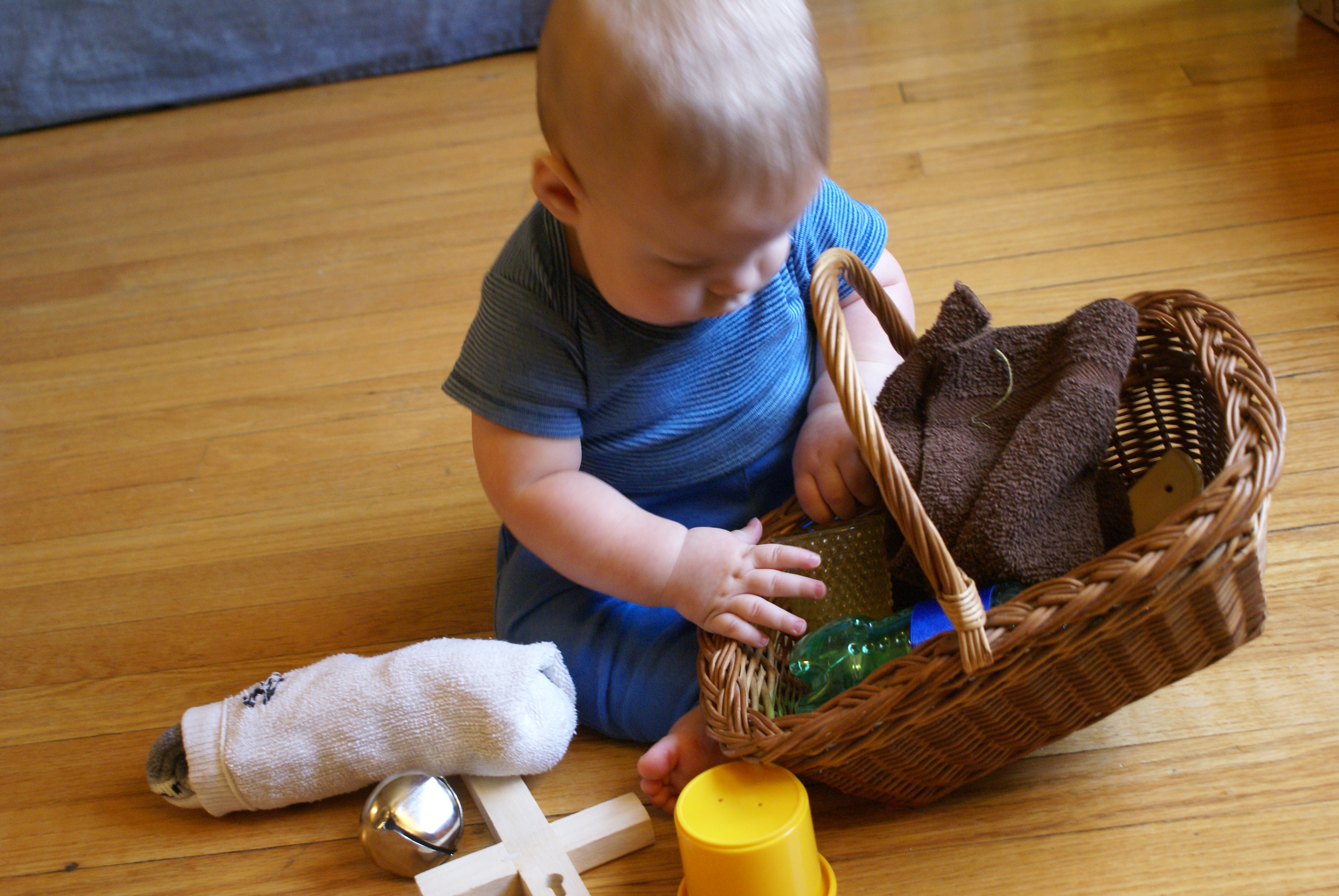 Working on pulling. I tied a ribbon to a few different objects, lay the ribbon on his lap, and let him pull it. Once he has it in his lap, I tug on the ribbon to give him some resistance and he pulls back. This also works on his hand-over-hand motion.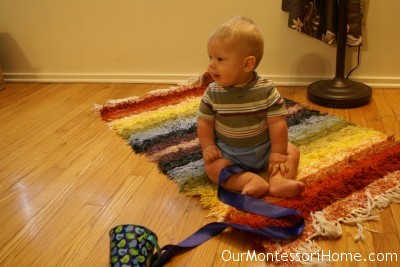 Grandpa has been giving Joey a lot of his change recently. It's sparked Joey's interest in money and his piggy bank. So I made a sorting work using quarters, pennies, and dimes. I left out nickels, because they're so close in size to quarters and Joey can't quite tell them apart yet.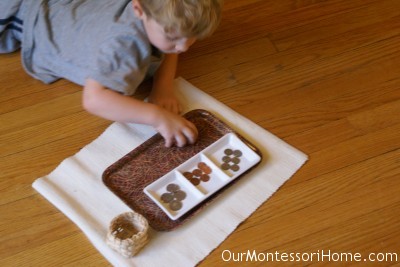 Since Otto is officially at the table and eating (and loving it!), we're slowly introducing him to using a glass as well.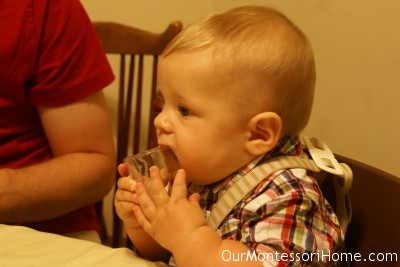 And he's getting quite mobile! He's been doing a low-crawl for almost two months now, but is starting to get up on his hands and knees and rocking. He's even climbing over small things as well.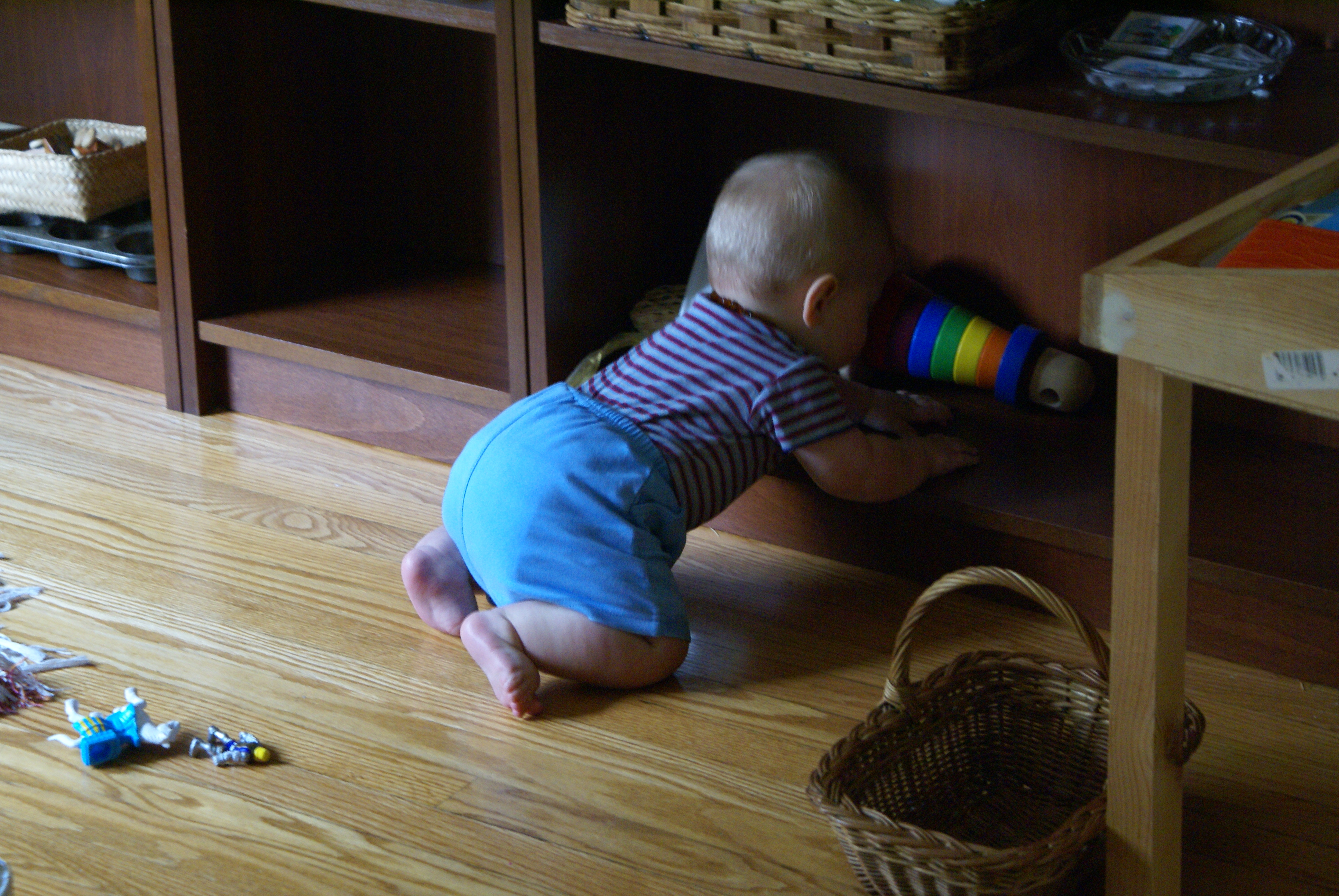 Some brotherly love…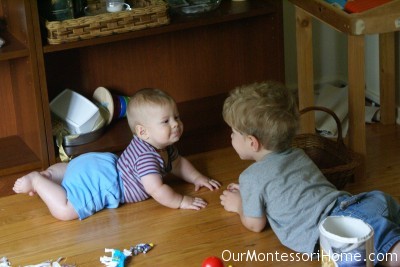 My husband brought out his harmonica and Joey's taken to it quite naturally. Here they are having a "jam session."
And the box…it's from Otto's new high chair and has been hanging around for about 2 weeks. It's been quite the entertainment for the boys. Joey's had the most fun using it as a boat, closing the flaps and yelling, "Batten down the hatches! A storm is coming!"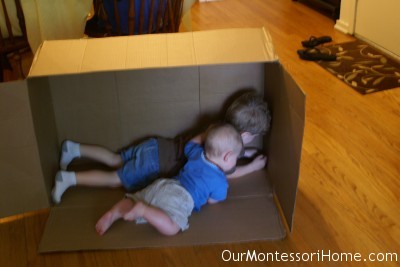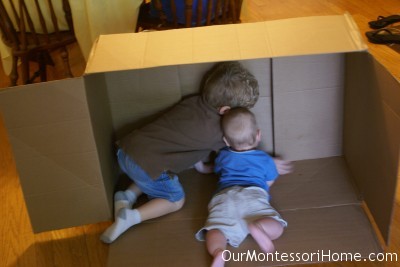 Joey has been doing some work, but playing with Grandpa and reading book after book has taken precedence this last week.
Joining up with Montessori Mondays & Tot School: