I know Christmas is packed up and returned to the attic by this time, but since I'm so far behind on sharing our work and have already taken the pictures I figured why not.
Here's the work that was on our shelf over Christmas: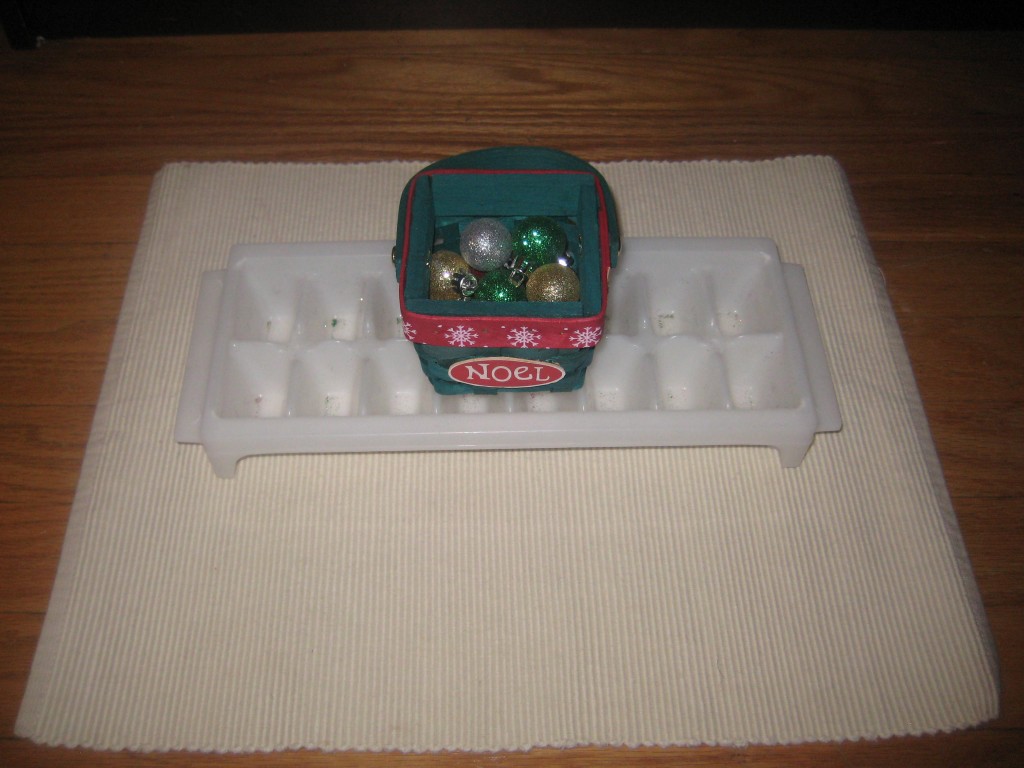 This would have been a great activity to use child-size tongs with, but I didn't have any. Joey just put an ornament in each space and then returned them to the basket. Works transferring and fine motor skills as a precursor for penmanship with the pincer grasp.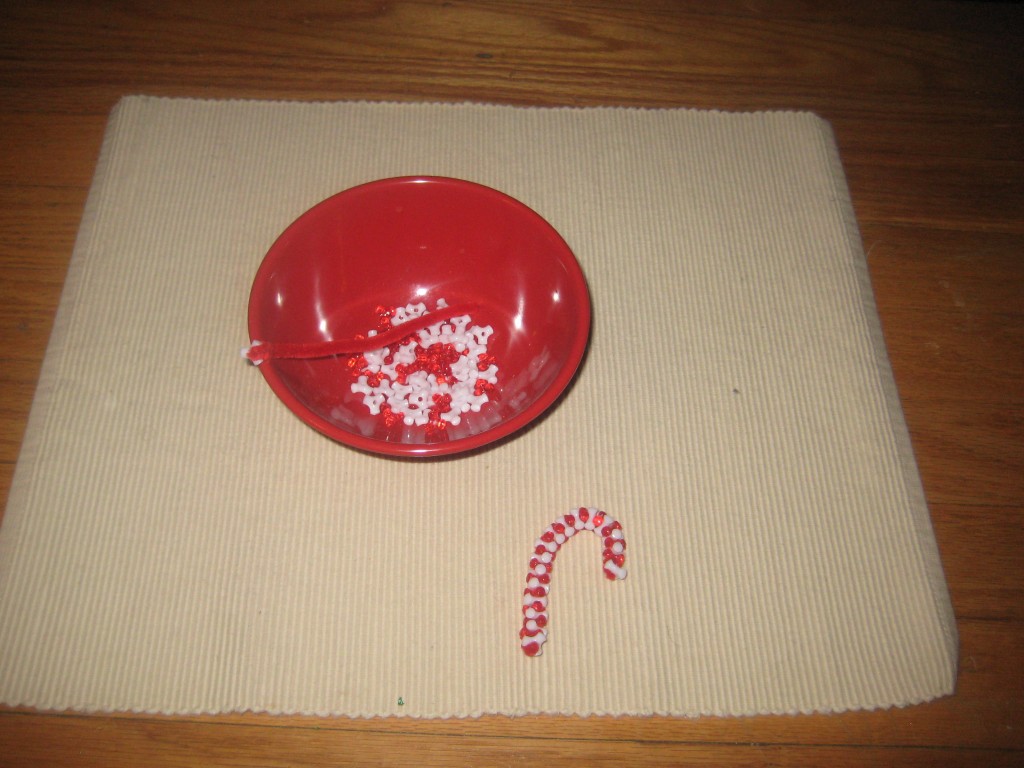 Another great fine motor skill activity. I wasn't sure if Joey would be able to do this or not, but to my surprise he actually sit for a good stretch of time and put beads on the pipe cleaner. He didn't follow the pattern or finish a candy cane, but I considered it a success that he was able to focus and put those tiny beads on the pipe!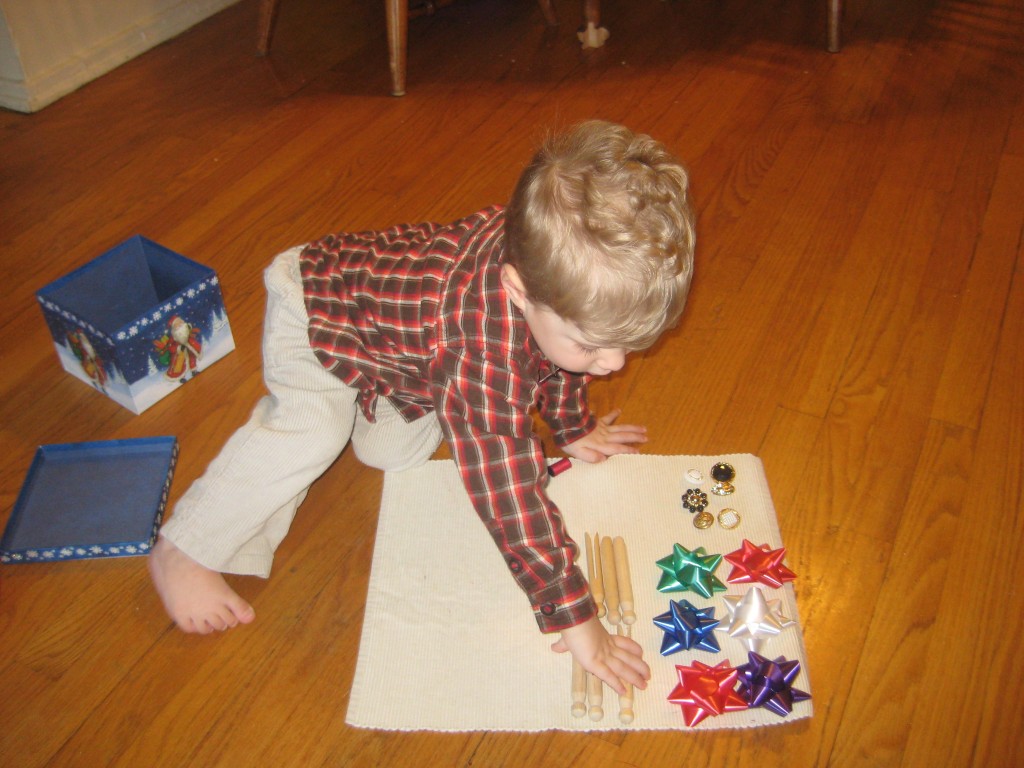 This is an extension of sorting by concept. I increased the concepts from four to eight. He was able to sort them well, but putting them in rows was another challenge altogether.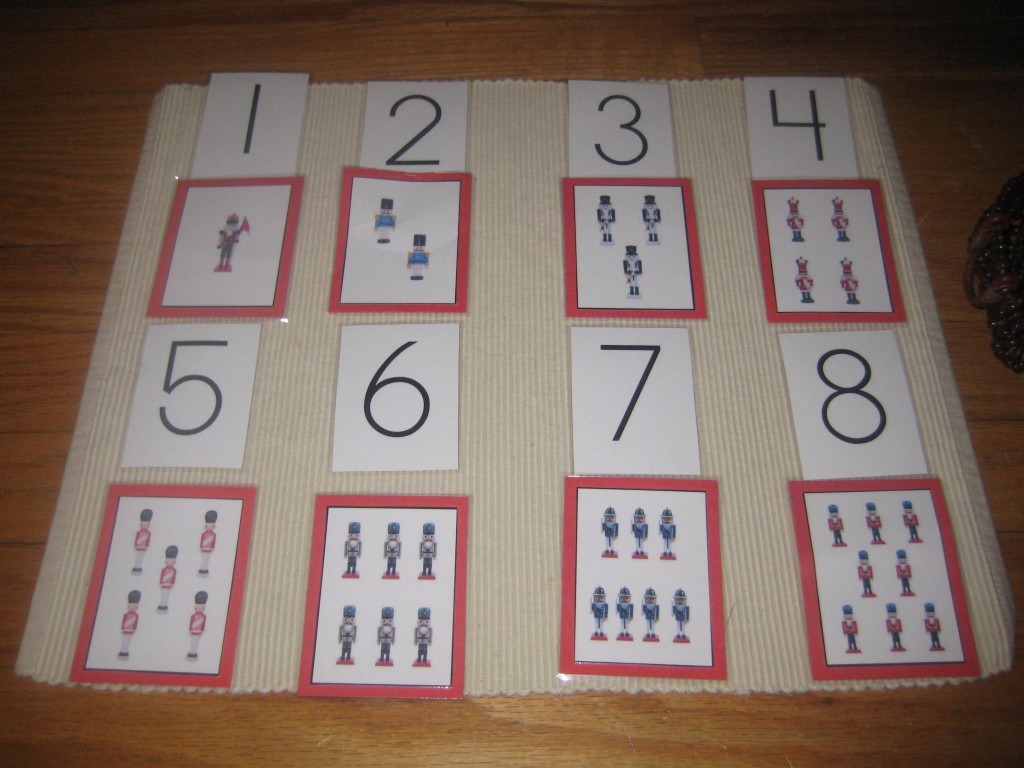 A cognitive activity with matching numbers. I used the Nutcracker Number and Counting match from PreKinders. Joey was quite fascinated with the idea of nutcrackers, but still managed to match the cards correctly most of the time.
After awhile, I switched to just matching the nutcrackers (there's double of the nutcracker cards).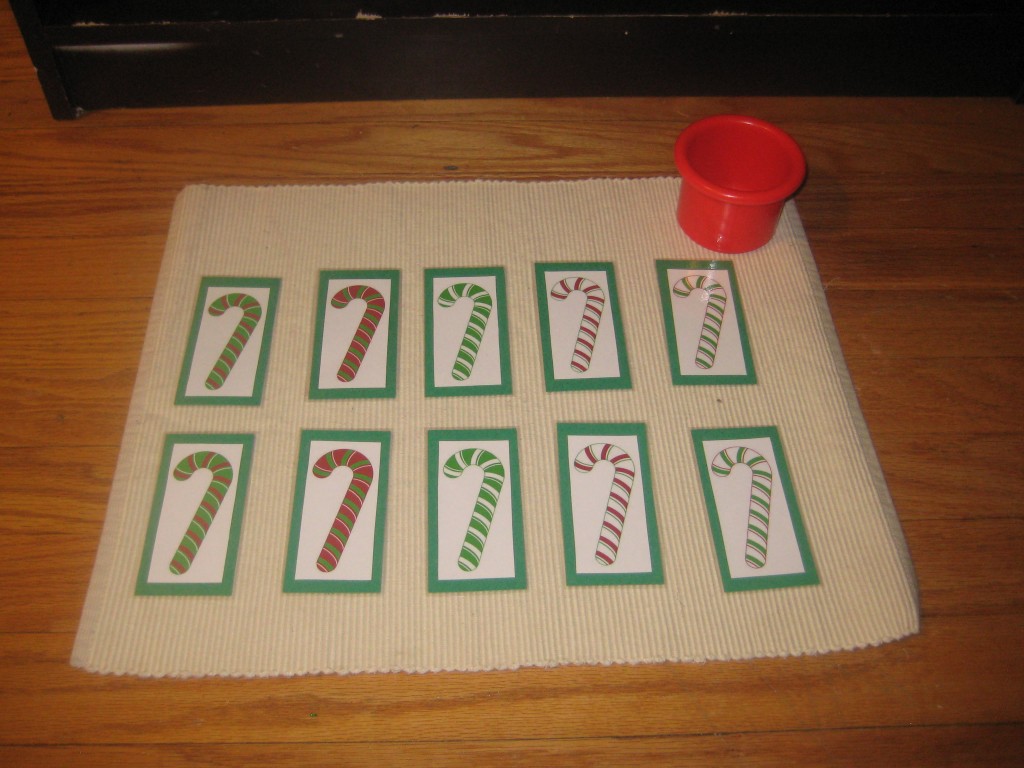 A Candy Cane Matching printable from The Activity Village. Plain and simple. The difficulty was that a few of the candy canes were very similar with mild variations, so Joey had to pay close attention to detail.
That's all I can remember (or at least I have pictures of) for our Christmas activities. Better late than never! 🙂