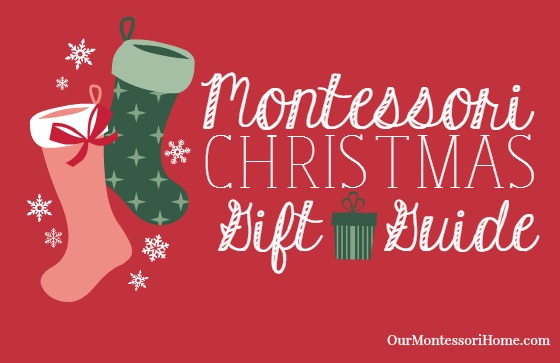 In our Montessori Gift Guide for 5 to 7 Years Old's you'll notice how the gift ideas reflect confident, independent, and exploring children. At this stage the child is very much self-led and can spend greater amounts of time absorbed in a task. You'll find plenty of creative ideas for the mind and body.
You'll find affiliate links in each gift guide, which means if you make a purchase through the link Our Montessori Home will receive a small commission. You'll be helping support our site and its future endeavors and our homeschool journey. We appreciate you!
Merry Christmas!
Don't forget to check out our other Montessori Christmas Gift Guides for babies, toddlers, 2 & 3 year old's, preschoolers, as well as gift ideas for families!