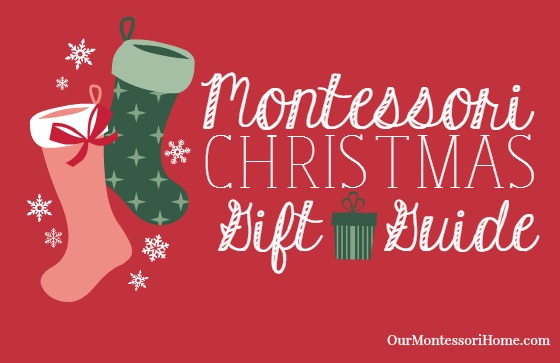 Christmas is coming…and with the stress the holidays can often bring wouldn't it be nice if gift giving didn't bring its own turmoil?
OMH has got your back. This year, we've got a new and improved Christmas Gift Guide with ideas for infants, toddlers, preschoolers, and beyond. We've gathered some of our favorite toys and products from our home, as well as a few on our wish list.
This is our best Montessori-inspired gift guide yet! We've focused on toys and products that are child-friendly, appeal to the senses and natural world, are open-ended, gender neutral, and designed to spark creativity and interest in your child. Most of the gifts listed are toys and products we use, enjoy, and recommend in our own home. And a few are on our wish list for this Christmas!
We've also gathered our best tips and ideas for keeping gift giving simple this season.
How to Use the Gift Guide
Each Montessori Gift Guide has it's own page, so just scroll down and click on the image of the gift guide you're interested. On the individual gift guide pages you'll find the product name, company, and where to find it.
You'll find a few affiliate links in each gift guide, which means if you make a purchase through the link Our Montessori Home will receive a small commission. You'll be helping support our site and its future endeavors and our homeschooling journey. We appreciate you!
Merry Christmas!
In our Montessori Gift Guide for Babies, we've shared some of our favorite must-have products for baby's first year, as well as a few for parents and baby. For more thoughts and ideas on Montessori preparations for baby, check out our Preparing for Baby series.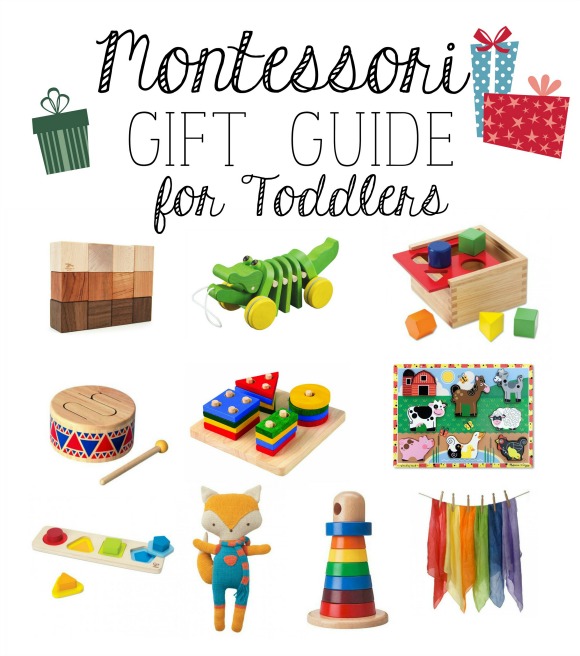 In our Gift Guide for Toddlers, we're looking at toys and activities that appeal to growing child (12 – 24 months) on the move. Many of them focus on order, the senses (particularly touch), and the desire to move and manipulate small objects. The bright colors and sturdy materials are a great addition for any emerging toddler.
In our Montessori Gift Guide for Two & Three Year Old's we're expanding on the growing child's need for independence and age-appropriate purposeful work. You'll find similar toys to the toddler gift guide, but expanding on previous concepts while incorporating movement and cognitive reasoning.
Our Gift Guide for Preschoolers is full of activities and toys created to develop practical skills such as pincer grasp, deepen cognitive/spatial reasoning, lay the ground work for taking turns, as well as foster the child's imagination and concentration.
In our Montessori Gift Guide for 5 to 7 Years Old's you'll really see evidence of a foundation of independence take off. At this stage the child is very much self-led and can spend greater amounts of time absorbed in a task. You'll find plenty of creative ideas for their mind and body.
Looking for just one gift for a family you love? Consider getting an experience they can enjoy together. Find more ideas and tips in our Subscription Ideas Gift Guide.
Homeschooling is quite the journey, but at times it can be pricey. Have you considered giving a gift that would encourage and benefit a homeschooling family you know? Learn more in our Gift Guide for Homeschool Families.
I hope the 2014 Montessori Gift Guide gave you a bit of inspiration and, hopefully, ease to your Christmas shopping and gift giving this year.
Merry Christmas!