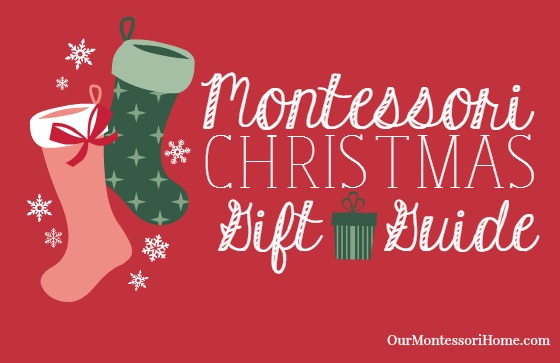 Our Gift Guide for Preschoolers is full of activities and toys geared to developing practical skills such as pincer grasp, deepen cognitive/spatial reasoning, social interaction, as well as foster the child's imagination and ability to focus.
You'll find affiliate links in each gift guide, which means if you make a purchase through the link Our Montessori Home will receive a small commission. You'll be helping support our site and its future endeavors and our homeschooling. We appreciate you!
Merry Christmas!
Don't forget to check out our other Montessori Christmas Gift Guides for babies, toddlers, 2 – 3 year old's, 5 – 7 year old's, as well as gift ideas for families!