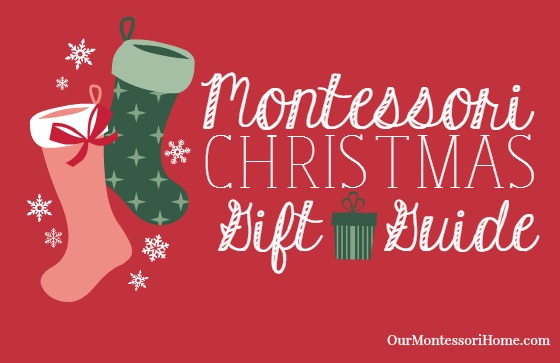 With more and more families seeking to live with less clutter and distractions a subscription gift could be just the present for the whole family. One present the whole family can enjoy together. It's less stuff and less wrapping, but more memories. And not all family gifts have to be grand or expensive, they could simply be things that make life easier for the family.
You'll find affiliate links in each gift guide, which means if you make a purchase through the link Our Montessori Home will receive a small commission. You'll be helping support our site and its future endeavors and our homeschool journey. We appreciate you!
Merry Christmas!
Kiwi Crate is a monthly craft and activity subscription. You could purchase a monthly subscription (3, 6, or 12 months) or just buy one crate. Want to learn more about Kiwi Crate? Read my review. Get 60% off your first month of any Kiwi Crate subscription and 50% off ALL shop orders (even sale prices!) from now until November 30th. No promo code needed.
Membership to a Children's Museum. To find a children's museum near you, search here.
Subscription to a Children's Magazine. Kids love to get mail with their name on it. Why not gift them with a monthly magazine? High Five, Highlights, and National Geographic Kids are great first magazines.
Little Passports is another monthly subscription that takes children on a journey around the world or throughout the United States.
Audible is a new discovery, but is great for family read aloud's and road trips. You can stream or purchase audiobooks. Audible offers a free 30-day trial to new users.
Pass to a Local Zoo. A family zoo membership or day pass is a great idea for a family gift. To find a zoo near you, search here.
Movie Gift Cards are a great family gift. With ticket prices so high, it's rare for the whole family to get to the movies. Another option would be to check with your local $2 theater to see if they sell gift cards.
Vacation Gift Cards. If you know the family in mind is planning a vacation, one idea might be to give them (or the children) a gift card to their destination, whether it's to a show in the city they're visiting, an amusement park or zoo shop gift card (like Disneyland), a special restaurant, or even putt putt golf.
Restaurant Gift Certificates. Most everyone enjoys going out to eat, but it doesn't always fit our budgets. Gift cards to a favorite quick service or sit down restaurant could be a welcome gift, especially for nights when the parents just need a break from cooking and dishes.
Babysitting. Pay for a babysitter or  volunteer to babysit. Giving the parents a night off to reconnect and take a break is always a welcome gift!
Don't forget to check out our other Montessori Christmas Gift Guides for babies, toddlers, 2 – 3 year old's, preschoolers, 5 – 7 year old's, as well as gift ideas for homeschool families!