Our first week getting back into routine was pretty well. We managed to do "school" most mornings with a lot of practical life Valentine's inspired activities.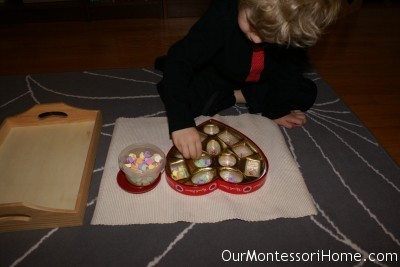 Pin poking has been a favorite activity of Joey's this week.
Transferring with wooden balls.
Practicing in and out with a homemade imbucare box.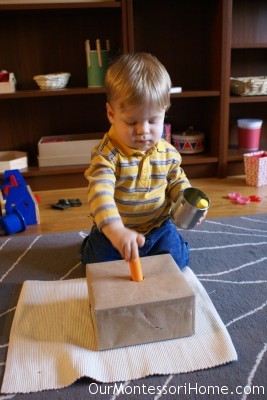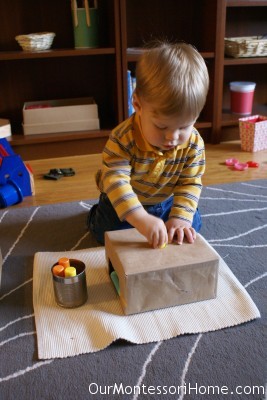 What are you up to this week? 
I'm planning to start our poem a week with Longfellow's "The Arrow and the Song" and work on sensorial extensions with Joey.
Linking up with