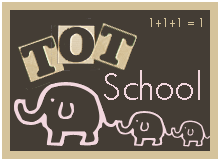 We're in the middle of a 2-week trip visiting my parents in South Carolina. We've been enjoying the warmer weather and lots of time to play outside. My parents live on 20 acres so there's plenty of open yard to run in and wooded paths to explore.
My mom got Joey a pair of fireman rainboots for when it's muddy and to protect against fire ants (or as Joey calls them "bad ants"). He's often found with boots on his feet, a stick in his hand, and Lola–the dog–close by.
Yesterday we went up the road to Spencer, North Carolina for the spring kick-off of the North Carolina Transportation Museum. We had a blast and it fit right in with our transportation theme.
We rode a steam caboose train, a diesel passenger train, saw the largest remaining operational roundhouse in the US, rode on a turntable and pull cart. There was even a replica of the Wright brothers flier. There were also exhibits of antique cars, wagons, and a flight simulator (it wasn't open when we went).
The museum was great. All the exhibits are free and children 2 and under are free on the train. If you're in the area it's definitely worth a visit. (It's about an hour outside of Charlotte, NC.)
Here's some pictures from our time: