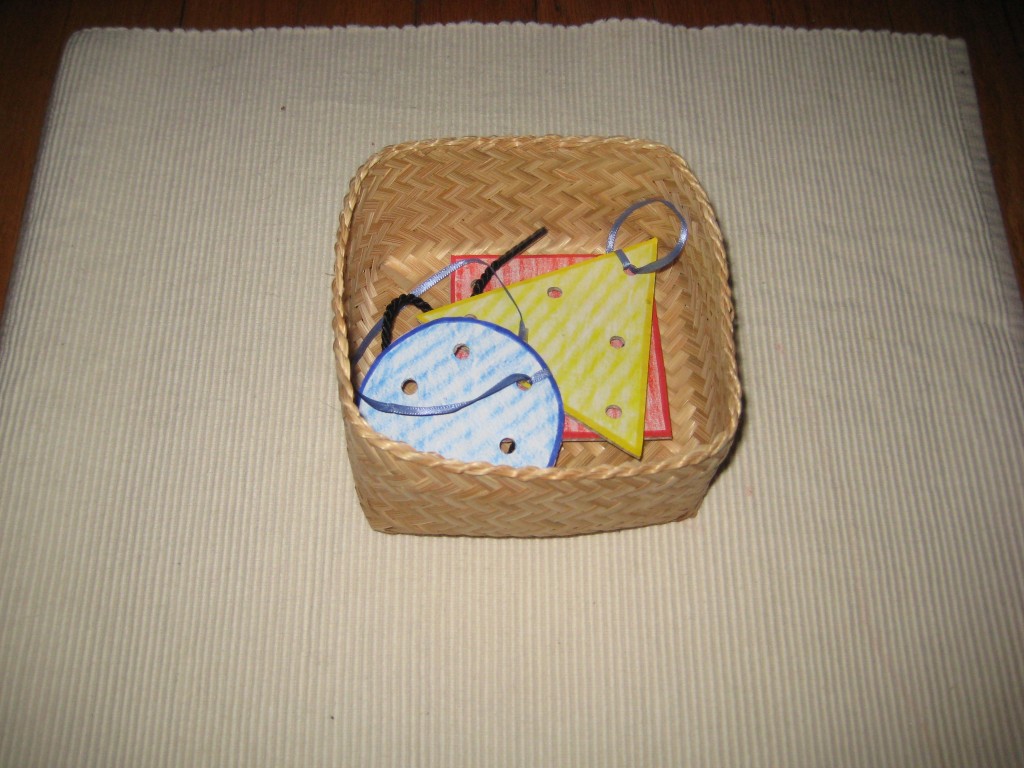 Ages: 24+ months
Materials: work mat, basket, lacing cards (with the string tied to the card)
Presentation:
Prepare the work and get out the mat.
With the work facing the child and the mat between you.
Demonstrate the activity by taking a lacing card and showing the child how to "sew" by moving the string in and out through the holes.
Invite the child to do the work himself. With this activity, the child will most likely need more instruction especially understanding the in and out motion of sewing and remembering to pull the string tight.
When he or she finishes, have them return the work to the shelf.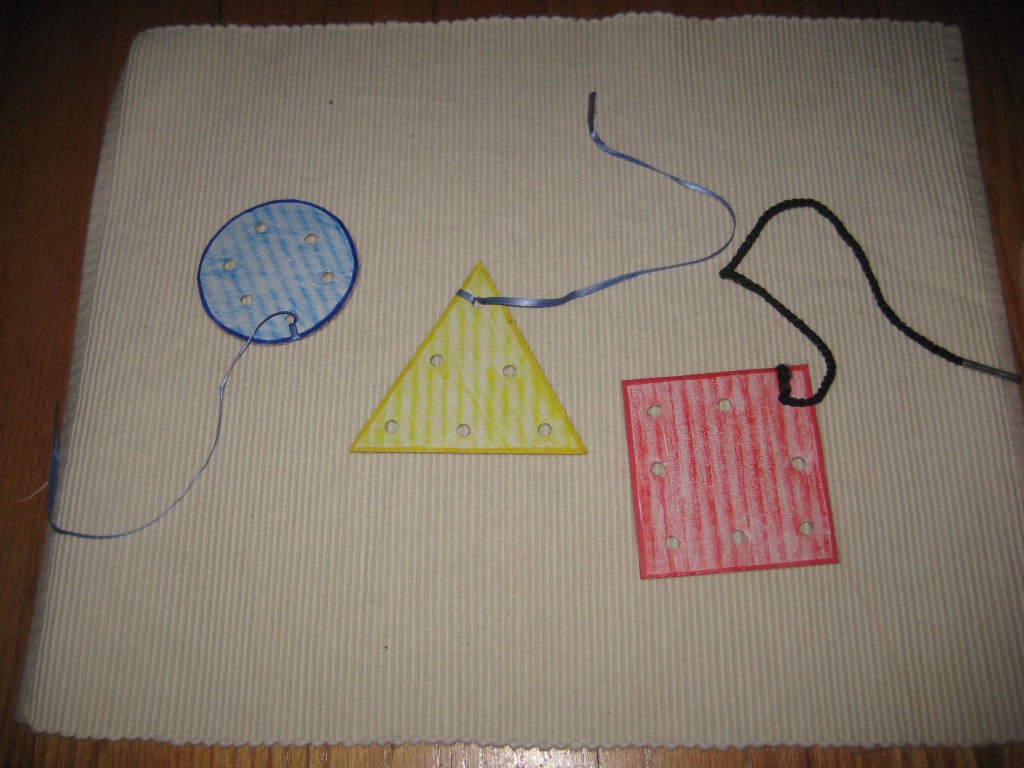 *Note: I made these lacing cards out of cardboard. I simple cut simple shapes, outlined in marker and colored in with crayons, and then used a hole punch to make the holes. For the string, I used what I had on hand (which is why they don't all match).
At the end the child would be lacing, I wrapped it with packaging tape to reinforce and make it sturdier for the child to hold.